Red and White Furby toy from McDonald
December 2nd, 2013
I have got 2 Furby from McDonald Happy Meal, Red and White. They are very cute and soft, but don't do anything, no activity. It's just a toy. You get a Customise Furby Girl & Boy. It was not easy to get 2 different Furby at same day, had to go to 2 different McDonald in a day.
Furby Boom Campaign
Total Number of Toys : 8
Campaign Duration : 5 Weeks
Campaign Start Date : Wednesday the 20th of November 2013
Campaign End Date : Tuesday the 24th of December 2013
Still 6 more to collect..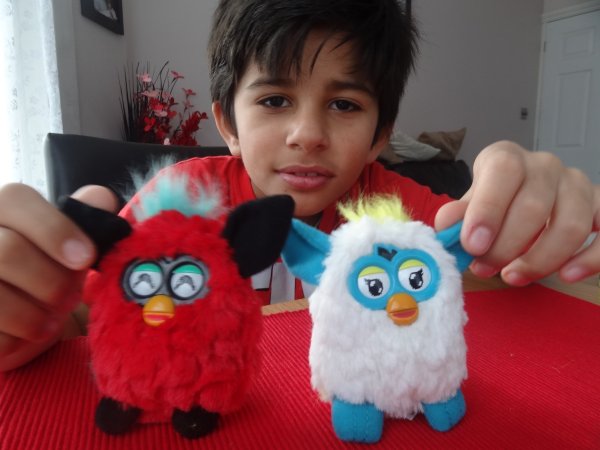 ---